Packing your own lunch is not only a great way to save money, but it's also a great way to ensure that you're getting the nutrients and energy you need to power through your day. Here are some of the best tips and tricks for packing lunch.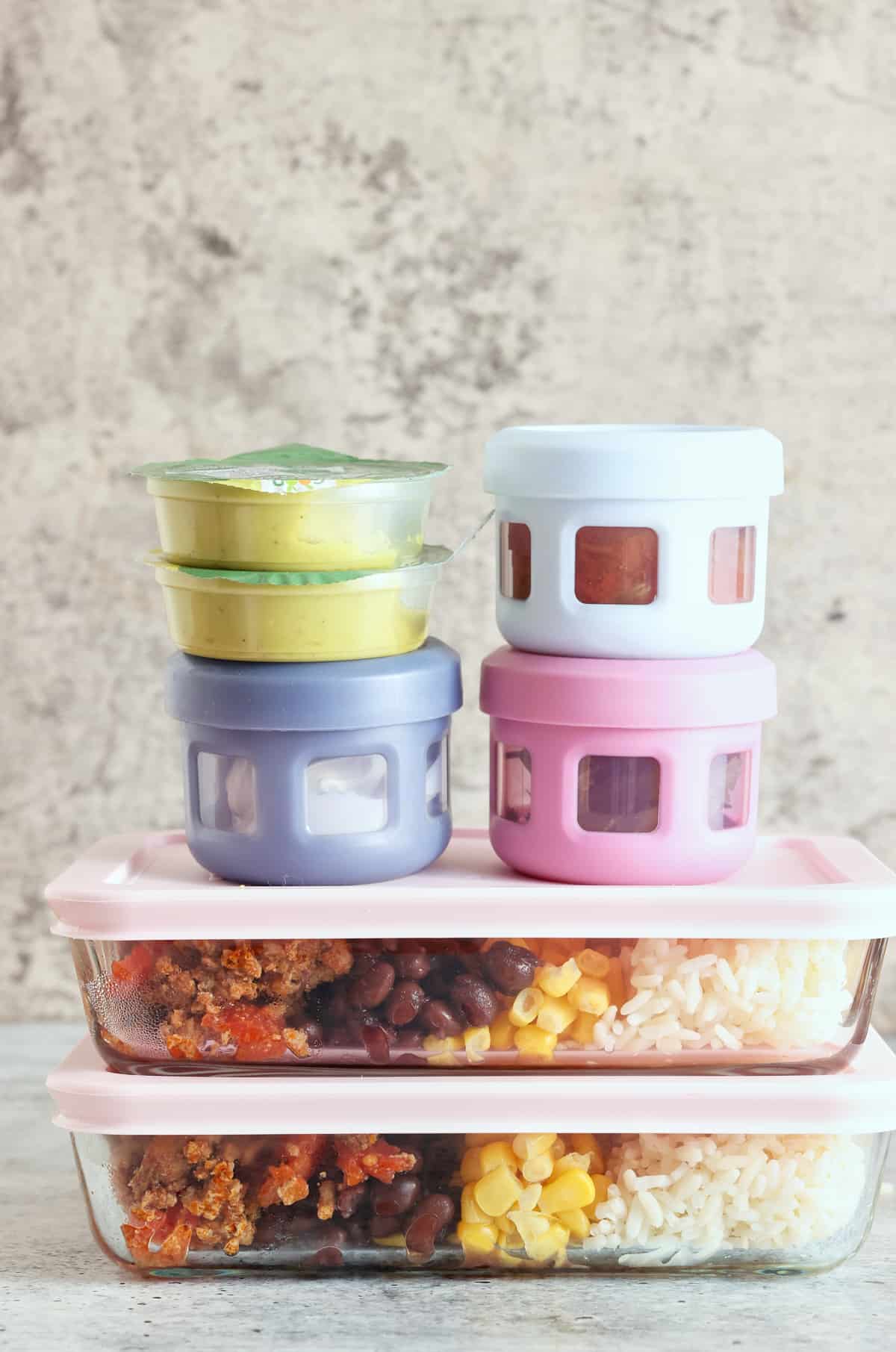 This post may contain affiliate links; please read our full disclaimer here.
Packing your own lunch has many benefits, from ensuring your eating a healthy meal to saving money. So many people focus on dinnertime and forget to focus on their midday meals. Unfortunately, this can lead to spending more money on eating out. With proper planning and the right tips, you can pack a healthy, delicious lunch during the weekdays.
Section 1: What Foods to Pack for Lunch
When it comes to packing a delicious and nutritious lunch, there are various types of foods that you can choose from. For example, sandwiches are always popular as they are easy to make and versatile. You can go with the traditional PB&J or opt for something more unique such as grilled cheese and tomato or a chicken, avocado, and bacon sandwich.
If you'd rather not eat sandwiches, you can opt for salads with protein-rich toppings such as hard-boiled eggs, grilled chicken, or tuna. You could even throw together some macaroni and cheese if that's more your style. Finally, don't forget about snacks like hummus and vegetables, fruit cups, and yogurt with granola. All these foods offer nutrients and energy that will help you stay energized throughout the day.
Section 2: When to Pack Your Lunch
Timing is key when it comes to packing a nutritious lunch. The best time to pack your lunch is usually the night before. This will ensure that you have plenty of time to assemble it and make sure everything is fresh and delicious.
It also helps to give you peace of mind knowing that your lunch is already taken care of the next morning. If packing your lunch the night before isn't an option, then you can also pack it in the morning and store it in the fridge until lunchtime.
You can also meal prep for the week and pack your lunches on the weekend.
Section 3: Making Sure Your Lunch is Healthy and Delicious
In order to pack a lunch that is healthy and delicious, focus on packing plenty of fresh fruits and vegetables. Not only are they packed with nutrients, but they also provide plenty of dietary fiber, which is essential for keeping your digestive system healthy.
Don't forget about healthy fats like nuts and seeds, as well as complex carbs like whole grains for an extra boost of energy.
Additionally, make sure to include some protein-rich foods, such as lean meats or eggs, as this will help keep you full and energized throughout the day.
And don't forget to pack the flavor! Pack some healthy dips or sauces to add extra flavor to your lunch and give it an extra boost.
Section 4: Other Tips & Tricks for Packing Lunch
Packing a perfect lunch doesn't have to be complicated. Here are some other tips and tricks you can use to make sure your lunch is both nutritious and delicious:
Pre-pack or pre-cut ingredients: This will help save time when assembling your lunch in the morning.
Get creative with leftovers: Leftover dinners can easily be turned into a tasty lunch.
Pack in small, reusable containers: Reusable containers are great for portion control, and they help the environment too!
Use a lunch box organizer: Lunch box organizers are a great way to keep all ingredients organized and tidy.
Prep ahead of time: Preparing some of your ingredients ahead of time will make packing your lunch a breeze.
With these tips and tricks for packing lunch, you can be sure to pack a nutritious and delicious lunch every day.
Happy meal prepping!